Legislación LISIGE-INSPIRE movil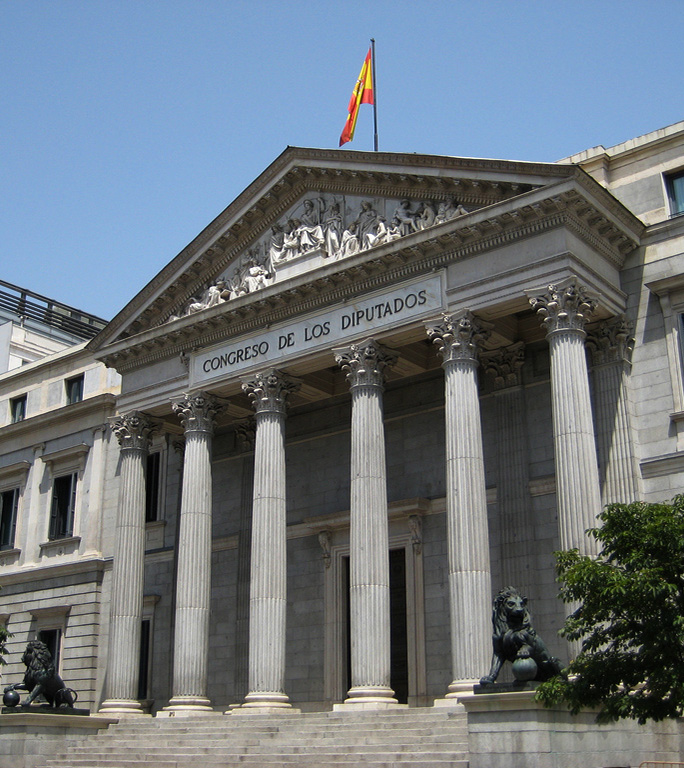 LISIGE
INSPIRE
La Ley 14/2010, de 5 de julio, sobre las infraestructuras y los servicios de información geográfica en España (LISIGE) transpone en España la Directiva 2007/2/CE INSPIRE. Años después hubo una modificación con la Ley 2/2018, de 23 de mayo.
La LISIGE se aplica a los datos geográficos que cumplan estas condiciones:
Referirse a una zona geográfica del territorio nacional, el mar territorial, la zona contigua, la plataforma continental y la zona económica exclusiva.
Haber sido generados por o bajo la responsabilidad de las Administraciones públicas.
Estar en formato electrónico.
Ser su producción y mantenimiento competencia de una Administración u organismo del sector público.
Estar dentro de los temas de los anexos I (Información Geográfica de Referencia), II (Datos Temáticos Fundamentales) o III (Datos Temáticos Generales).
Los datos y servicios geográficos regulados por la LISIGE estarán disponibles en el Geoportal de la IDEE, cuyo mantenimiento es responsabilidad del IGN.
La LISIGE debe considerarse sin perjuicio de lo dispuesto por:
La Directiva Inspire (Infrastructure for Spatial Information in Europe) establece las reglas generales para el establecimiento de una IDE en la Unión Europea basada en las IDE de los Estados miembros. Fue aprobada el 14 de marzo de 2007 (Directiva 2007/2/CE).
Fue desarrollada en colaboración con los Estados miembros y países en proceso de adhesión, con el fin de hacer disponible la información geográfica necesaria para la gestión de políticas ambientales de la Unión Europea.
Se transpone en España en la Ley 14/2010 (LISIGE). El Consejo Superior Geográfico es el punto de contacto con la Comisión Europea para la implementación de esa Directiva.
Para que las IDE nacionales sean interoperables, la Directiva exige la adopción de Normas de Ejecución (Implementing Rules) sobre metadatos, conjuntos de datos, servicios de red, servicios de datos espaciales, compartición de datos y servicios, y seguimiento e informes.
Esas normas se aprueban como Decisiones y Reglamentos de la Comisión y son de obligado cumplimiento en todos los países de la Unión. La implementación técnica de esas normas se facilita mediante las Directrices y Guías Técnicas (Technical Guidelines and Guidances).
LISIGE
Law 14/2010 of 5 July on infrastructures and geographical information services in (LISIGE) transposes INSPIRE Directive 2007/2/EC in Spain. Years later, there was an amendment with Law 2/2018 of 23 May.
The LISIGE applies to geographic data that meets these conditions:
Refers to a geographical area within the national territory, territorial sea, adjacent area, continental shelf and the exclusive economic area.
Has been generated by or is under the responsibility of public administrations.
Is in electronic format.
Its production and maintenance is the responsibility of a public sector administration or entity.
Is within the themes of Annex I (Geographical Reference Information), II (Basic Thematic Data) or III (General Thematic Data).
Geographical data and services regulated by the LISIGE will be available on the IDEE Geoportal, whose maintenance is the responsibility of the IGN.
The LISIGE should be without prejudice to:
INSPIRE
The INSPIRE Directive (Infrastructure for Spatial Information in Europe) sets out the general rules for the establishment of a SDI in the European Union based on the Member States' SDIs. It was approved on 14 March 2007 (Directive 2007/2/EC).
This was developed in collaboration with the Member States and accession candidate countries to make the necessary geographical information available in order to manage environmental policies in the European Union.
It is transposed in Spain by Law 14/2010 (LISIGE). The Geographic High Council is the contact point with the European Commission for implementation of this Directive.
For national SDIs to be interoperable, the Directive requires the adoption of Implementing Rules on metadata, data specifications, network services, spatial data services, data and service sharing, and monitoring and reporting.
These rules are adopted as Commission Decisions and Regulations and are binding in all the countries of the Union. The technical implementation of these rules is facilitated by the Technical Guidelines and Guidances.
See Document Timeline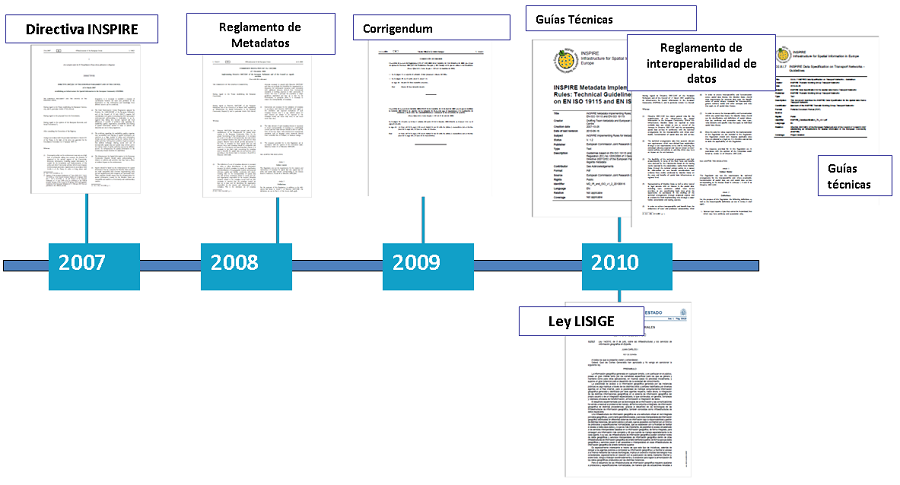 Regulations and other documents